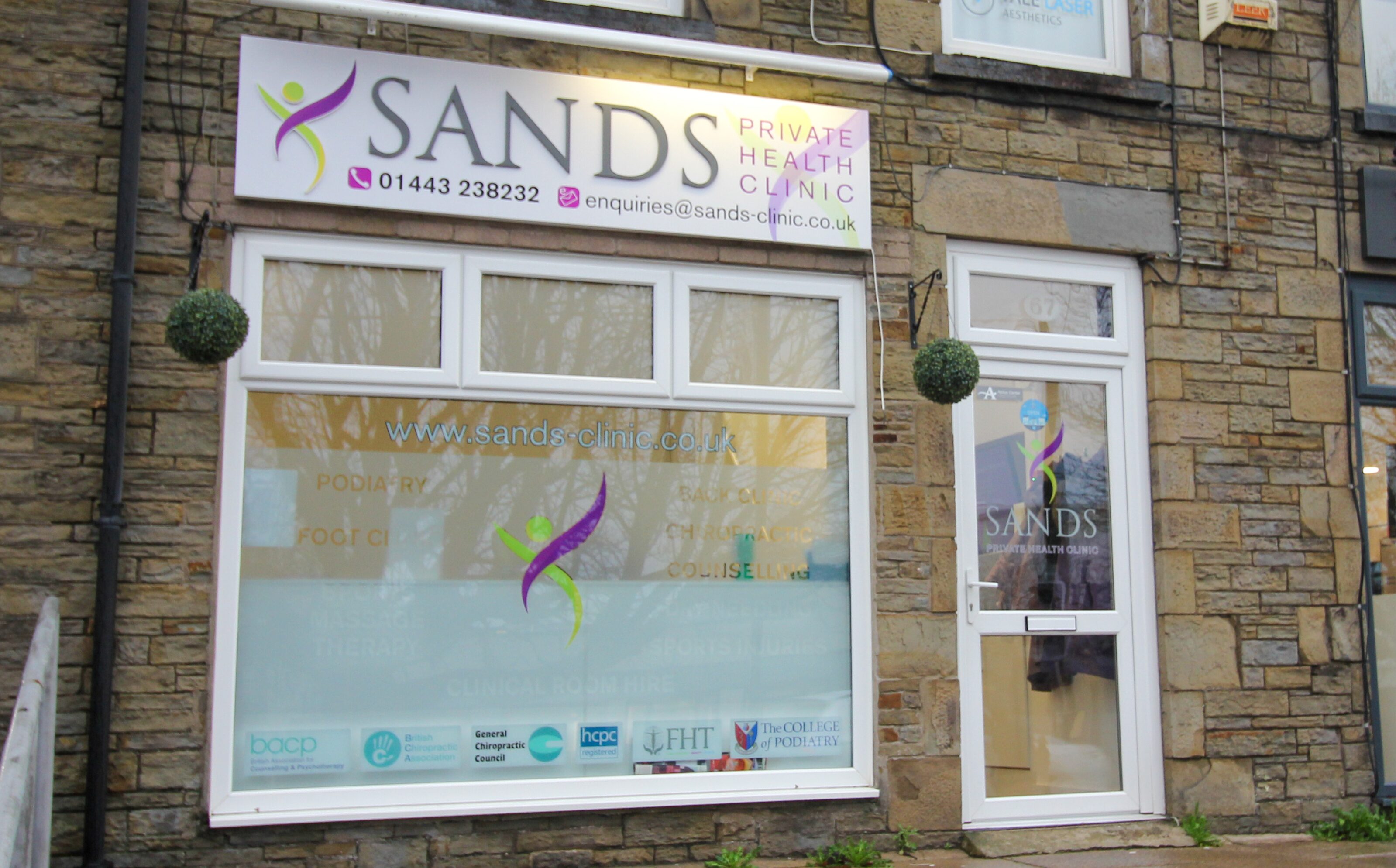 Talbot Green Clinic
Chiropractic
Podiatry
Massage Therapies
Skin Care & Aesthetics
Medico-legal Services
Clinical Room Hire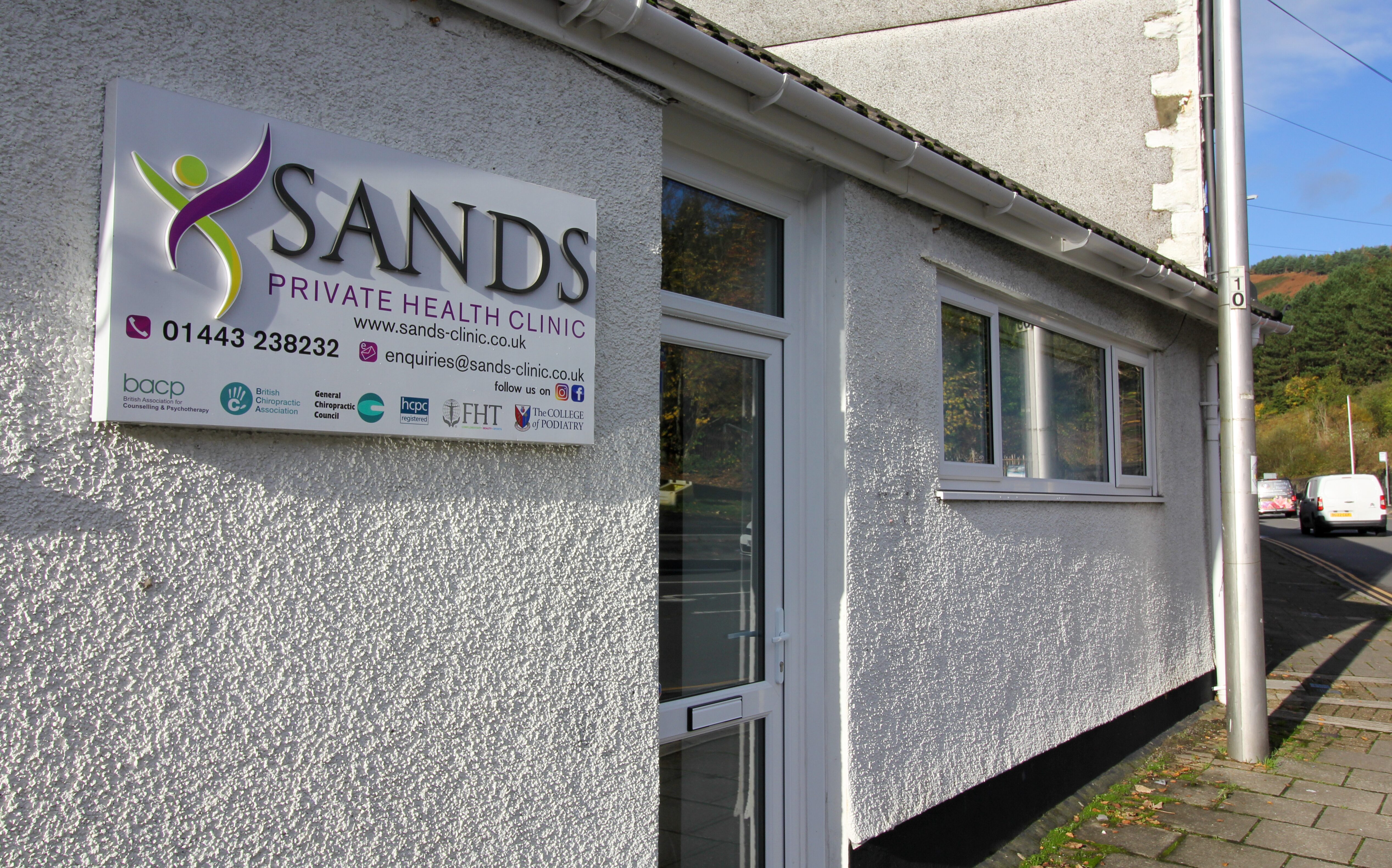 Llwynypia Clinic
Chiropractic
Podiatry
Massage Therapies
Skin Care & Aesthetics
Medico-legal Services
Clinical Room Hire
Working Together To Keep You Moving
Welcome to SANDS Private Health Clinic. We are a team of local chiropractors and podiatrists that are proud to serve families, couples and individuals in the busy county of Rhondda Cynon Taff and surrounding South Wales areas. We provide a wide range of healthcare services to ensure that your every need is catered to and that you stay healthy from head to toe!
CHOOSE A SERVICE
Why patients trust & choose SANDS
We know that health should never be a one-size-fits-all service, and that's why we focus our treatment on you and your needs.
What oTHER patients are sayING about SANDS
"I've used the facilities at Sands regularly & received treatment from 2 different practitioners. Both treatments were excellent & fully met my needs. All the staff & practitioners were friendly welcoming & attentive. The facilities are very good & there's good parking close by . I've recommended Sands to friends & family & wouldn't hesitate to use them again"
"Excellent service and friendly staff. I've been going there for a while, lovely girls too."
"My mother had a consultation here for a recent accident. With the post code for the place takes you to the retail park but rang the place and they directed us to where they were situated."
"I have a really good experience of care at SANDS clinic. It is great teamwork which contributes to the feeling of care."
"Friendly and helpful staff and treatment has improved my pains a lot."
"Fabulous service by all the staff. A huge thanks to Sarah for her great treatment, sympathetic manner and humour as she treated my foot for what I initially thought was a verruca. I have been to Sands several times over the years, seen Steph and Andrea too and received excellent treatment on each occasion. Thanks to all"
"Friendly, helpful welcoming clinic. Very effective and supportive."
"Attentive, friendly and very efficient
OUR SPECIAL OFFERS
Swedish & Sports Massage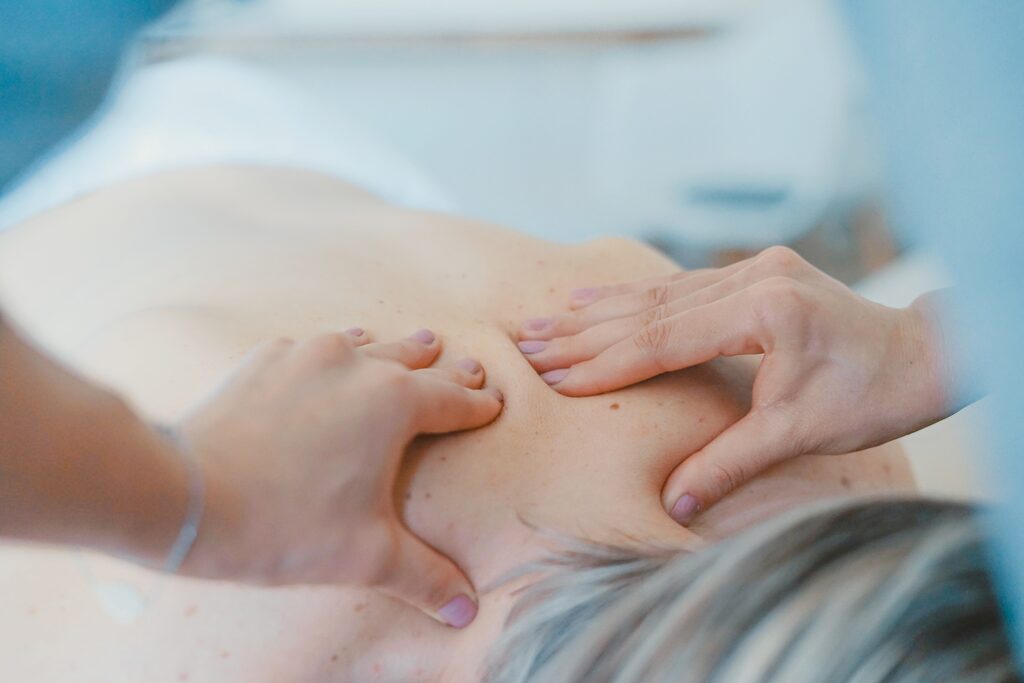 Perfect gift for yourself or a loved one at Christmas
Reduces discomfort, muscular pain and tension
Valid till 31st March 2023


Dr Graeme Home Massager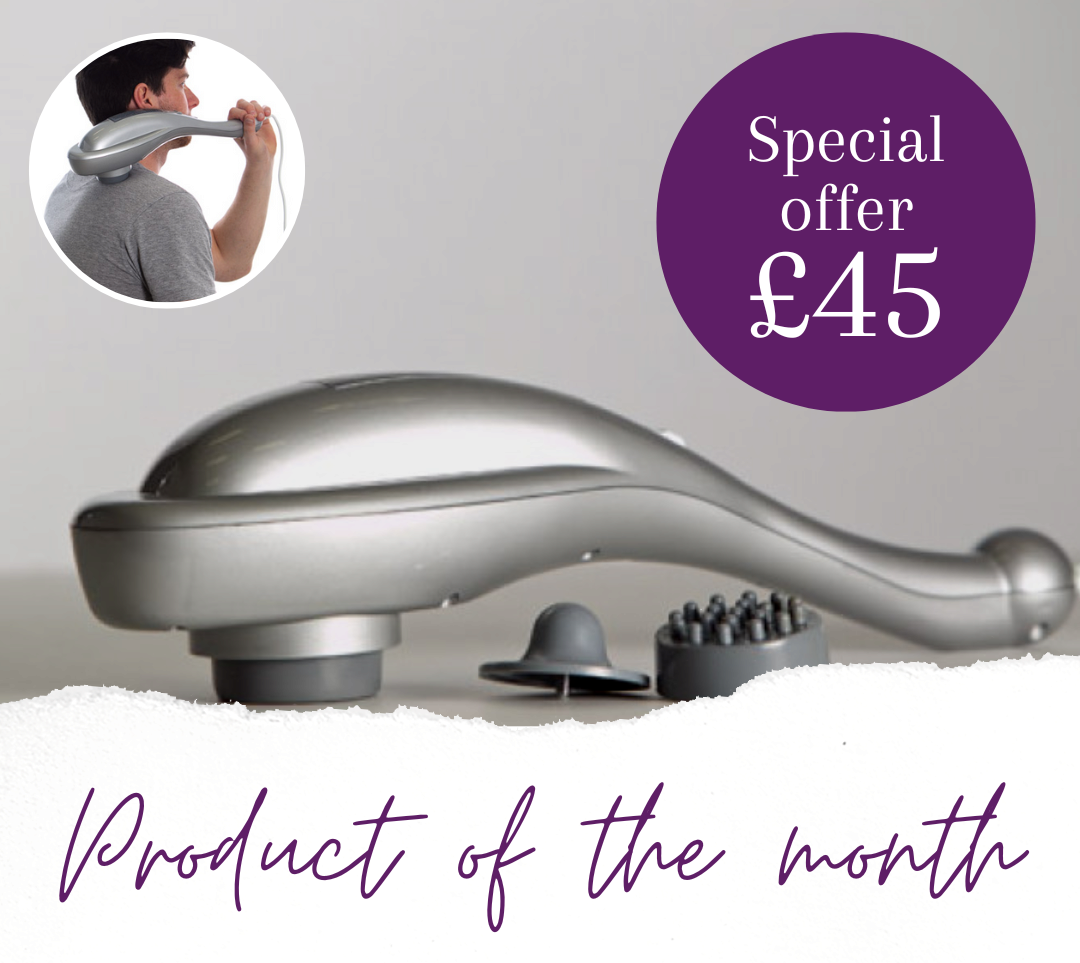 Ideal for both professionals and patients
Easy to use and highly effective for home patient use
Ergonomic and built to last
Gift Vouchers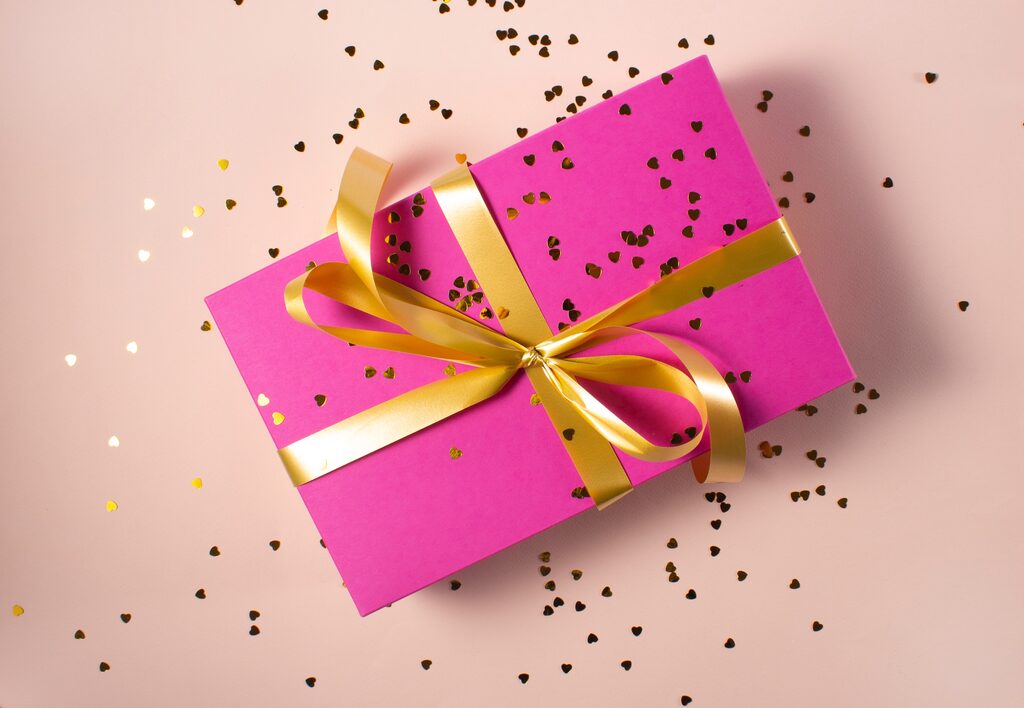 For use with any treatment or therapy
Available in multiple denominations to suit your budget
A meaningful gift for friends or family to promote pain-free living
SPECIAL OFFERS
15 Minute Muscle Assessment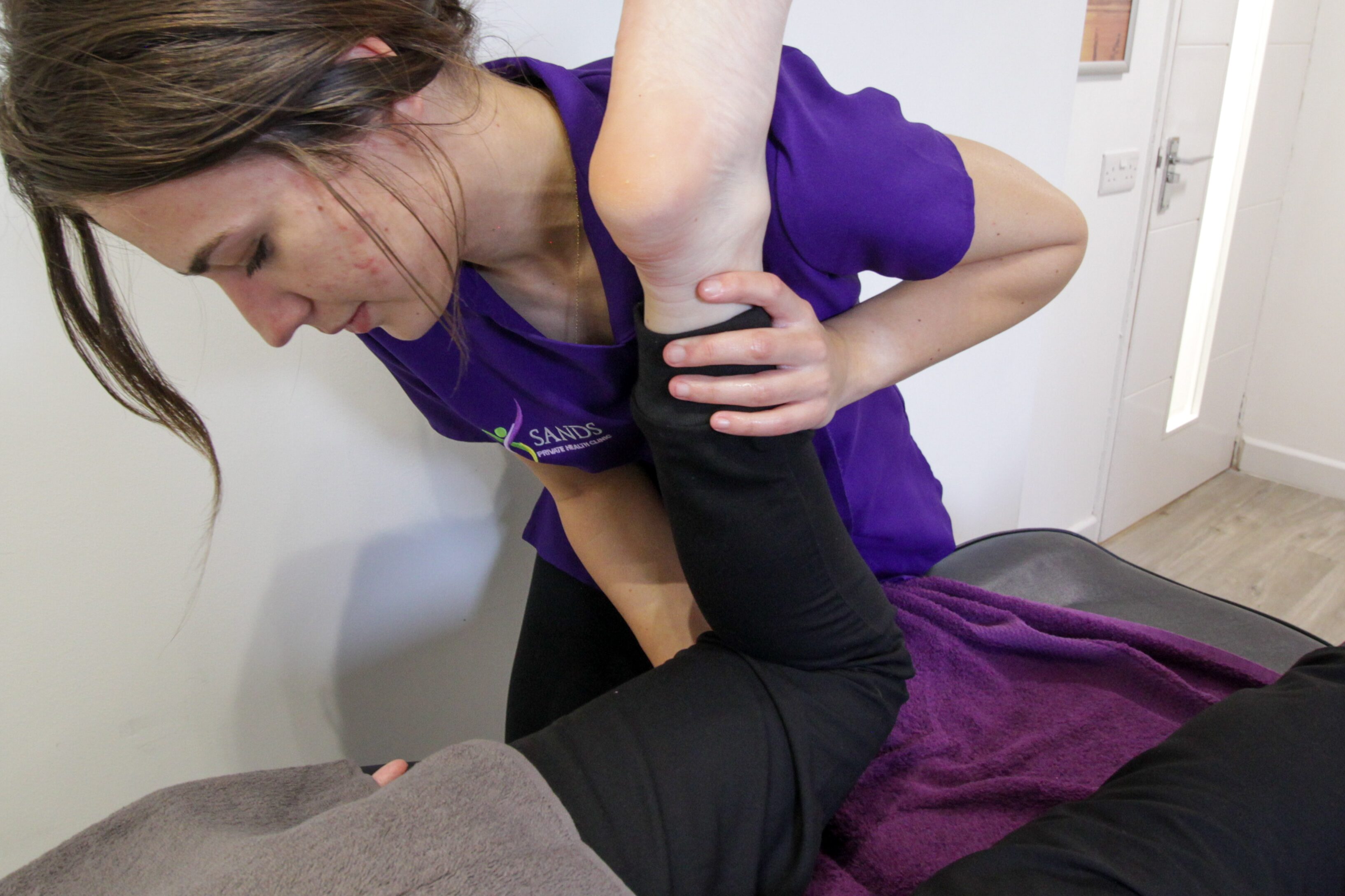 Get a FREE 15 minute consultation with a qualified massage therapist to discover if massage therapy is suitable for your problem
Used to assess internal referrals between chiropractic or massage/ sports therapy
Can be used to identify specifics exercises to remedy symptoms
For new patients and professional sports people
Ideal Gift Idea For Friends and Family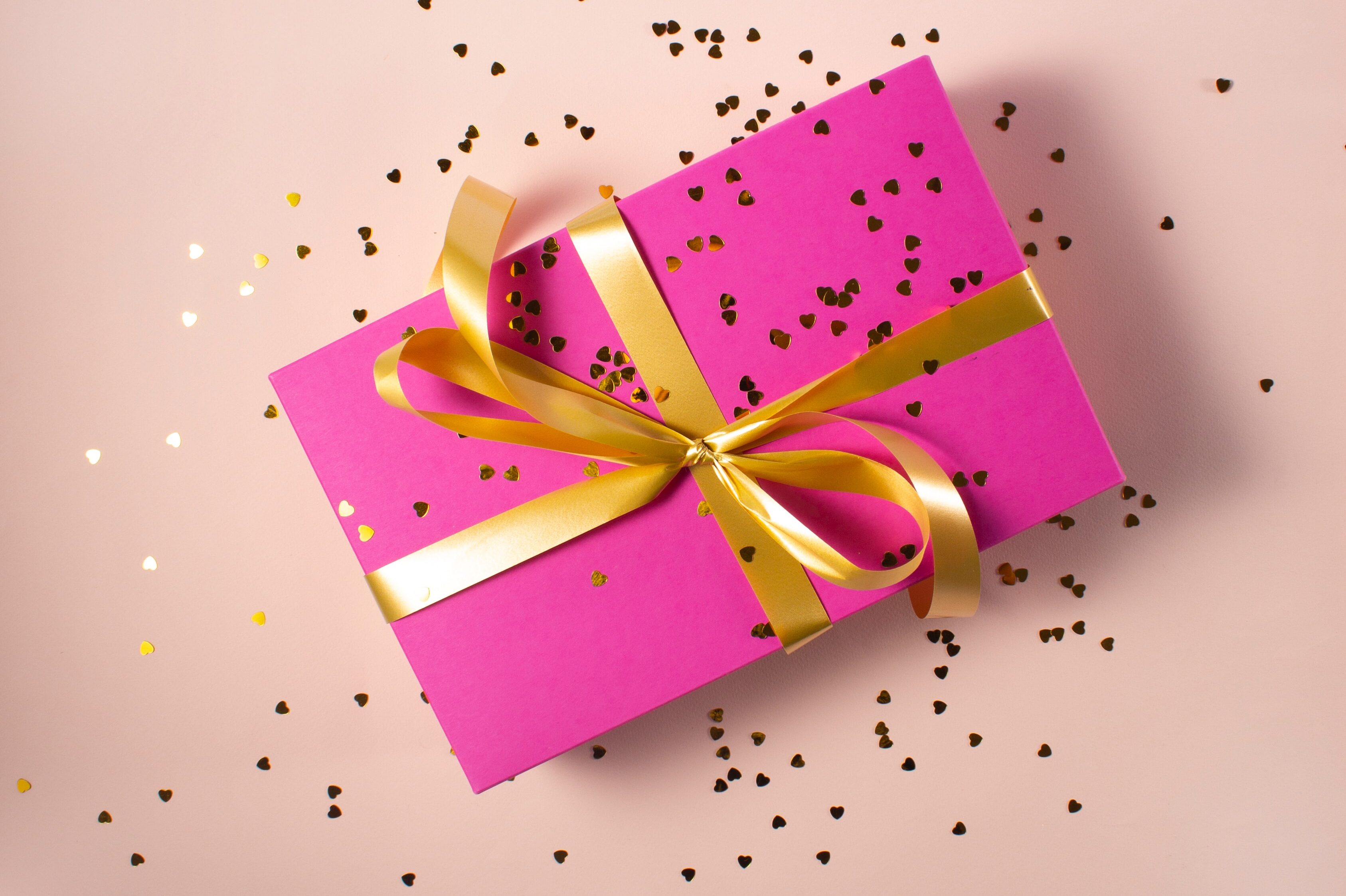 Ideal gift for friends and family
Any amount denomination
Generous expiry date
Available on both treatments and products


Terms & Conditions apply, please ask a member of the team for more details.
Make your health a priority
If you would like to know more about the services that we provide, or you have any queries about the way we operate, please do not hesitate to get in touch with us for more information.
Or alternatively you can reach us on 01443-238232. We look forward to hearing from you.